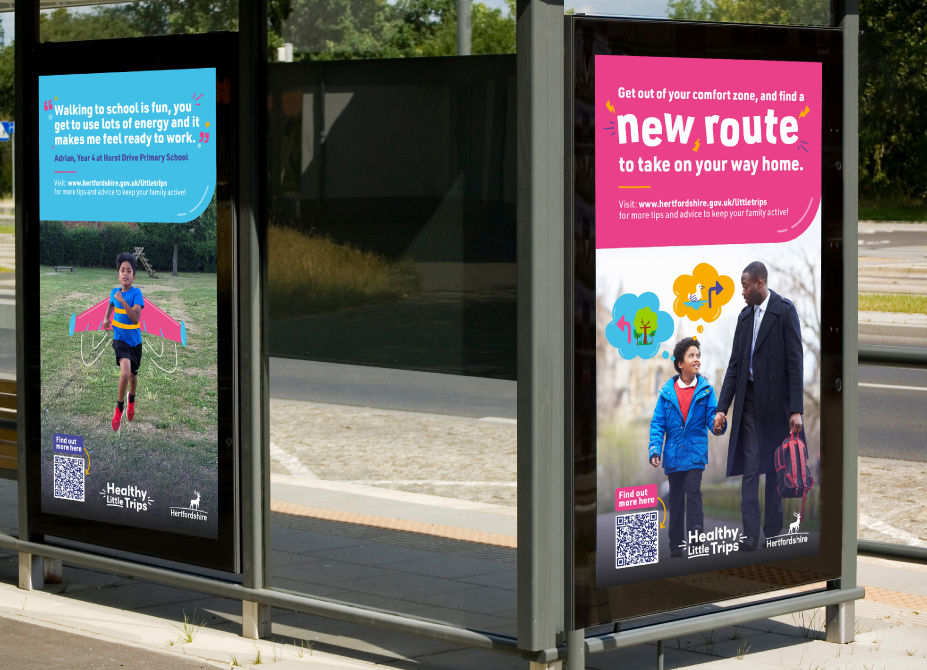 Inspire families to walk or use a bike. 
Hertfordshire County Council wanted to create a campaign that helped encourage people to walk or ride their bikes more in the county. We undertook scoping research and used this to develop a campaign to support with Hertfordshire County Council's mission. Healthy Little Trips helps to highlight the positives of getting out and about and how making small changes to your daily routine can make a big difference.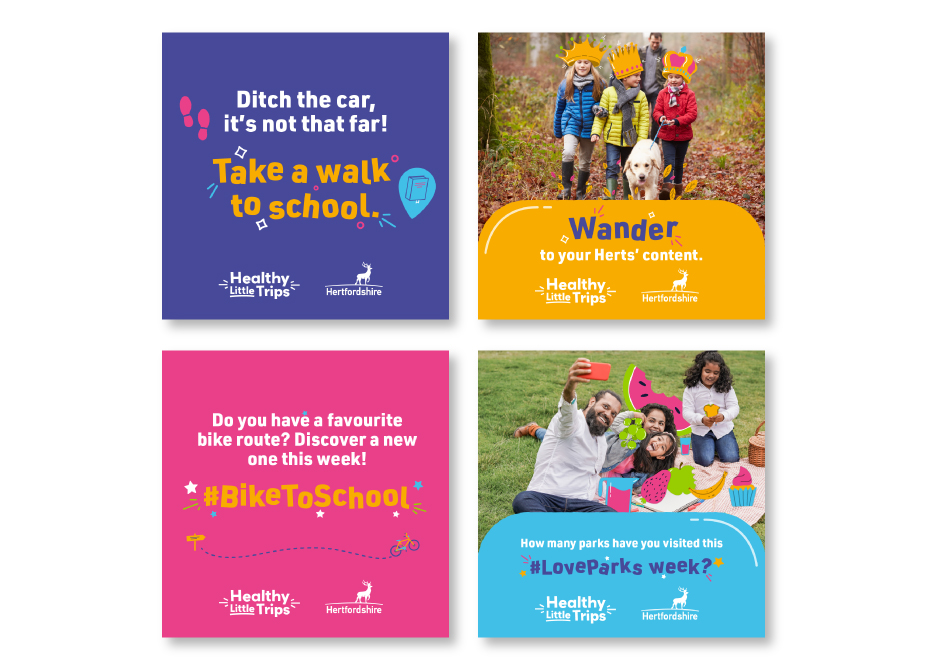 The insight.
To ground the campaign in audience insight we conducted scoping activities to explore secondary data. To understand our audience and how they could be motivated to increase active travel, we studied the characteristics of key family profiles in Hertfordshire and utilised our expertise in Behavioural Science to generate insight. From our scoping research we developed an understanding of the facilitators and impact of active travel for families in the local environment and in the context of the COM-B model of behaviour change.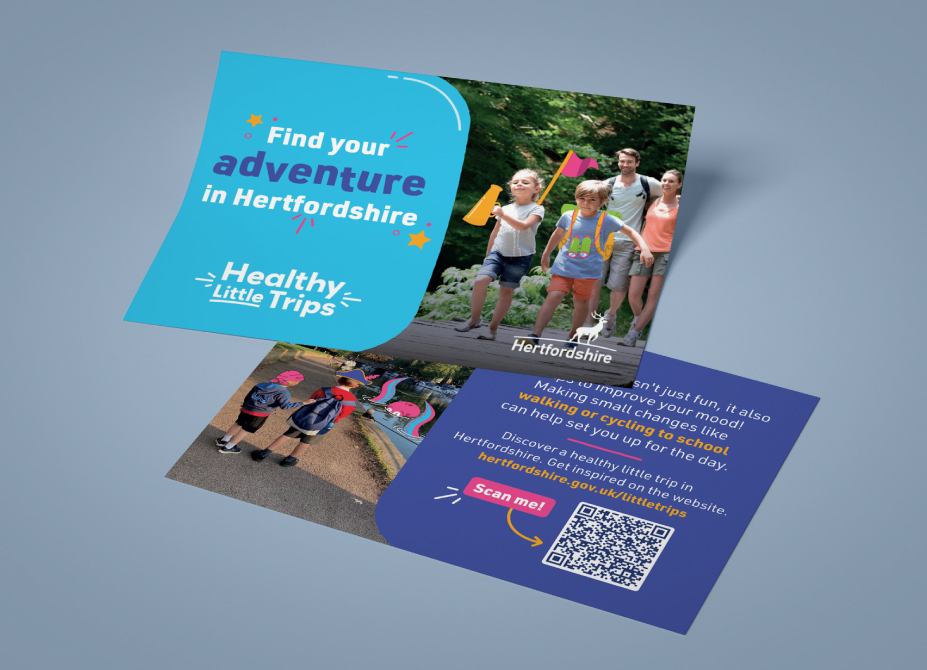 Creative design and copy.
This project used scoping research and profiling on those with children in Hertfordshire to create design assets that the target audience would engage with. The campaign utilised the playful nature of kids and helped to create a design that highlighted finding the extraordinary and in the everyday and creating an adventure on every outing.
The suite of final materials included some animations, bus stop adverts, email signatures, social media content, and also website banners. We also produced a leaflet which highlighted the benefits of staying active. The creative in this campaign aims to make people consider their current activity levels and modify it, after all staying active is a great mood booster for the whole family.
The impact.
A campaign that uses colourful, exciting imagery to encourage people to make small changes in their lives which will help create a big difference for them personally and their family.