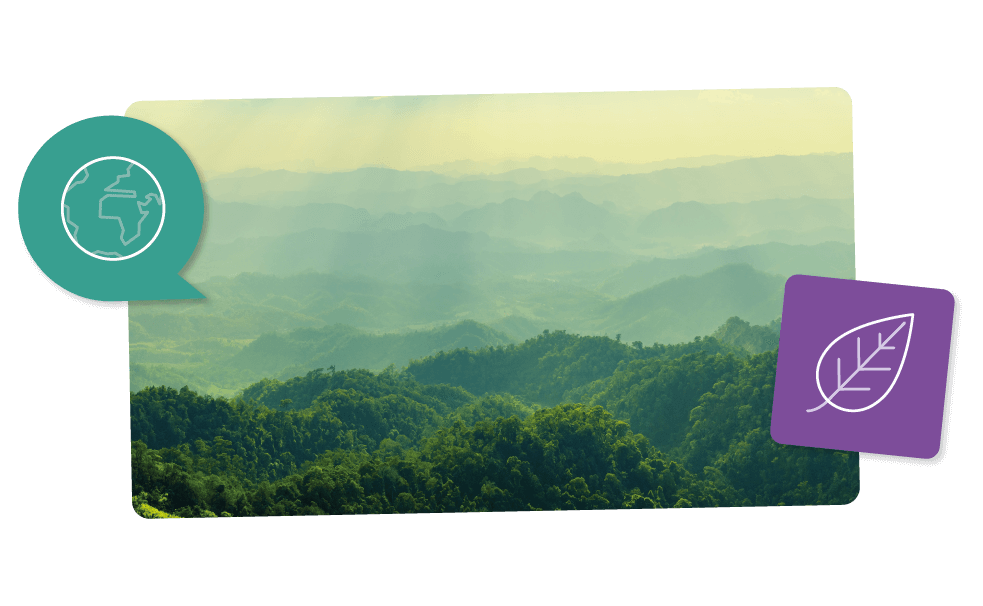 Impact report.
Choosing the RIGHT business model.
Despite following B Corp for a number of years, we were guilty of always saying "next year". This was largely because we kept our heads down and focused on the work. We knew we were doing good things and just kept doing it.
This is our first impact report after becoming a B Corp in March 2022, designed to offer transparency and accountability across our key impact areas. We hope you enjoy the read!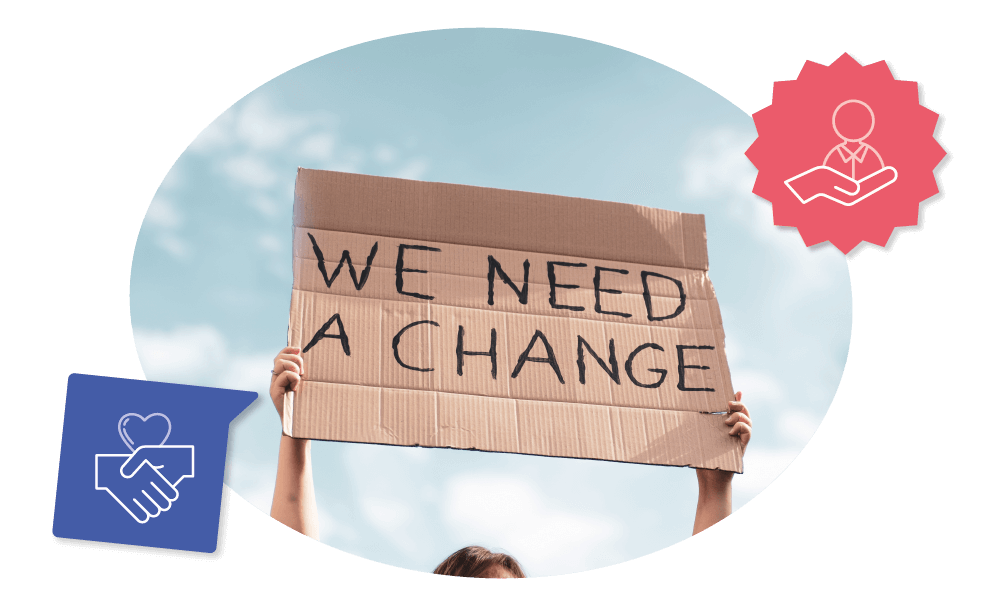 Our commitment.
What we have committed to do
We have committed to, and legally changed our business to focus on the following:
Delivering impact for our clients
Protecting our planet
Looking after our people
Looking after all people
Our actions.
Some of the reasons we are a high-scoring B Corp.
Our core work and 'being' is change-making.

We are female-owned and female-led.

We have a purpose-driven mission, ethical policies in place, financial controls and good financial management.

We are transparent with employees and stakeholders. We share our budget and financials openly with the whole team. Salary bands are also transparent, and we pay the Living Wage as a minimum.

We have high-standard equality policies and ethical trading practices.

We make sure our job descriptions, individual personal development plans, and project reviews are tied to the social and environmental impact we want to see.

We undertake 'Pro-Bono work and contribute to education, skills and learning by donating our time to delivering talks that aid change-making or learning.


We look after data and protect privacy [Cyber Essentials accredited].

We encourage physical activity in our team and pay a contribution towards their gym/class membership.

We support good mental health and have improved our health benefits – introducing a counselling policy for when 'life happens'.

We are not involved in the production, operation, trade, or sale of alcohol, tobacco, gambling, firearms, weapons, munitions, pornography, payday, short-term or high-interest lending, mining, fossil fuels, nuclear power, hazardous materials, prisons, whole life insurance products, animal products or services, GMO and industries at risk of human rights violations.

We do not operate in conflict zones, sell data, market breastmilk substitutes, employ individuals on zero-hour contracts or operate in sensitive eco-systems.
The future.
We are not stopping there. We have a number of goals for the coming months and years:
Deliver our 'happy people' project
Sign the Better Business Act
Map our supplier impact
Review our policies to include the needs of people experiencing menopause
Explore further how we can support and promote neurodiversity in the workplace
Train members of the team in mental health first aid
Increase employer pension contributions
Implement a minimum universal annual wage that goes beyond the Living Wage
0% of waste to landfill
Reach Net Zero by 2030