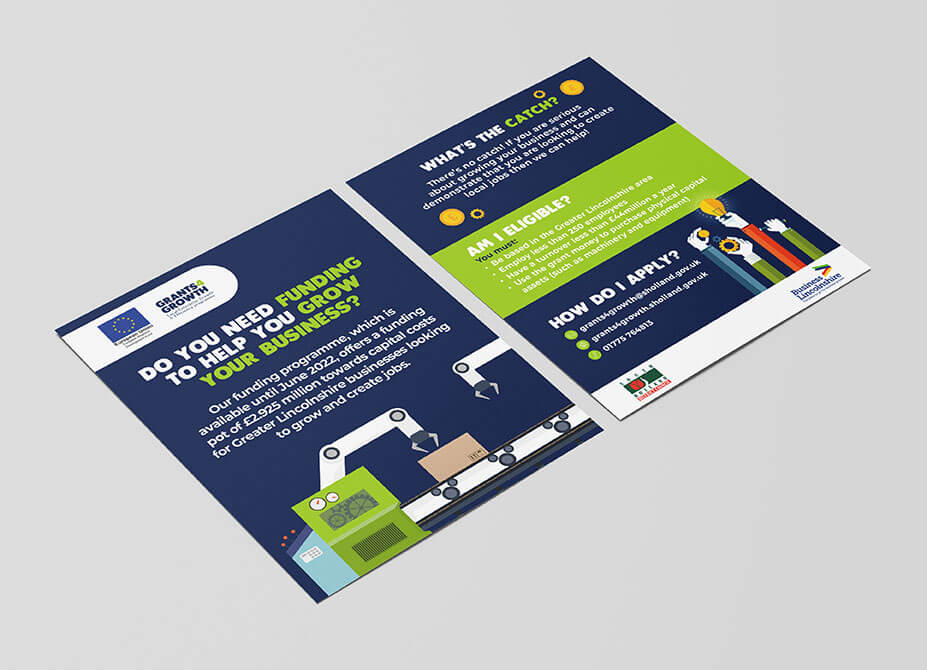 The mission
.
Inspiring business growth through grant funding
We worked with South Holland District Council, to encourage small to medium-sized businesses based in Greater Lincolnshire to access the Grants4Growth capital grant funding programme, set up to help businesses grow.
Our marketing and communications support team are focused on promoting how an extra injection of cash to facilitate the purchase of capital assets, can help small businesses to increase their profitability, efficiency and increase their workforce.
The campaign
.
Creating a brand that stands out from a crowd
We started this programme by creating a fun brand for the grant funding programme so that it could be easily recognised and stand out from the other grant funding opportunities. We then used a blended marketing approach to shout about the opportunity to Lincolnshire businesses using channels such as social media, press and media engagement and relationship building. We were very targeted in our messaging, and we have embraced storytelling, video and animation to engage businesses.
Impact.
Our marketing campaign has helped to generate over 800 expressions of interest for grant funding over 6 years. The programme approved 410 grants worth £3.83 million. Thanks to the Grants4Growth programme, Lincolnshire businesses have invested over £10.3 million into the purchase of capital assets to help their businesses grow. The programme has also been cited as one of the most recognised grant programmes for Lincolnshire, thanks to the strong branding and messaging.
"I have worked with Social Change for almost three years now, they look after the marketing and social media for a grants project run by South Holland District Council. We have always found them to be professional, ethical and punctual."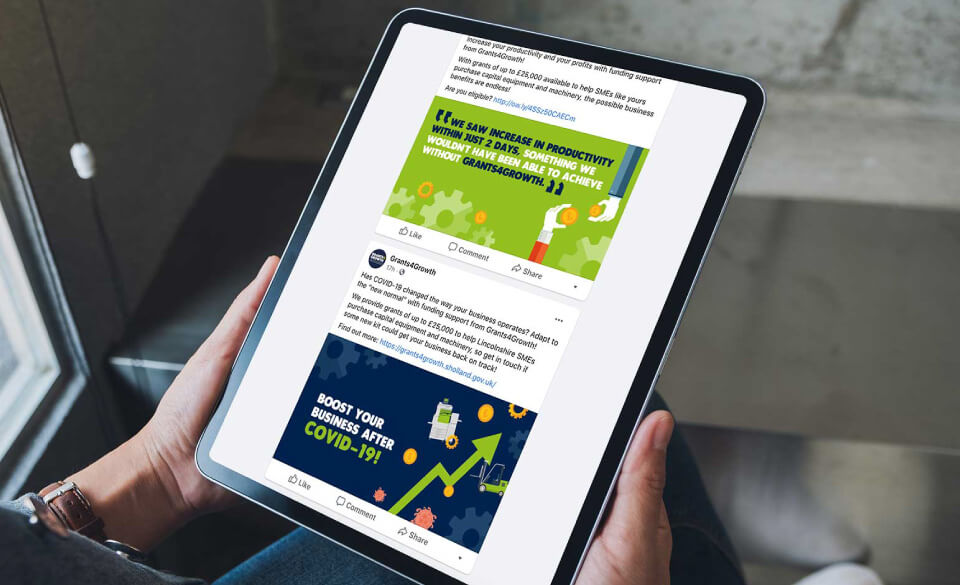 £3.83 million
paid in grant value
806
expressions of interest generated