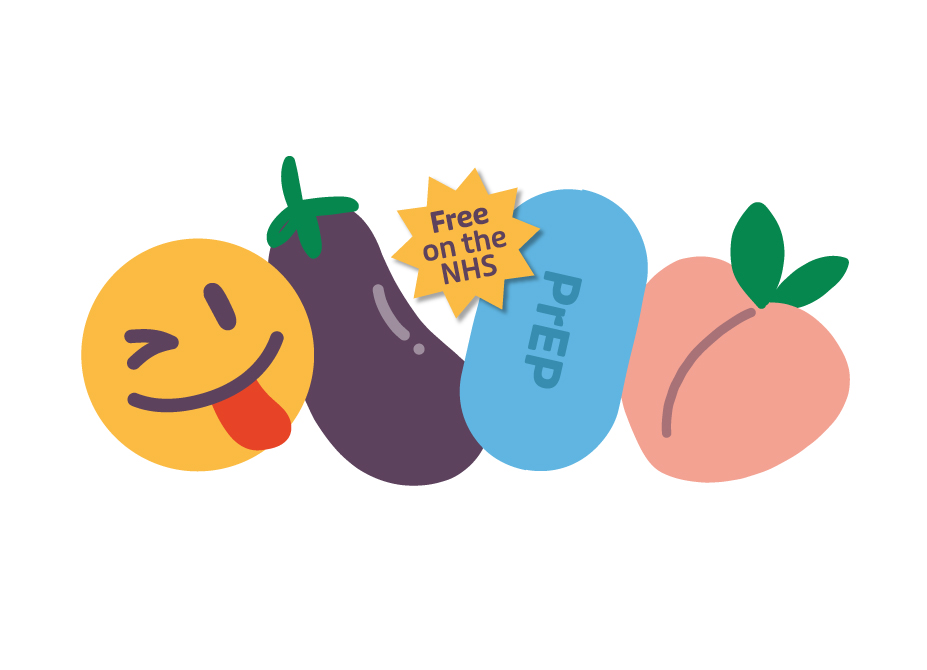 The mission.
De-mystifying PrEP and HIV.
The campaign's main goals are to dispel myths around PrEP and HIV, deliver accurate information and increase awareness of both PrEP and HIV in the target groups. Local authorities in the South West wanted to create a sex-positive campaign to empower people to openly discuss their sexual health.
The research.
Research review.
Prior to creating the campaign we conducted a behavioural insights review of existing data relating to PrEP and HIV. We used behavioural science frameworks and principles (such as COM-B, MINDSPACE and EAST) to identify barriers to accessing PrEP and how those could be overcome through a campaign. The insights informed the creation of three campaign concepts which were tested with target audiences, which included those with a Black African or Caribbean background, people from lower socio-economic backgrounds, people who identify as transgender, cisgender women, and those aged 16 – 24.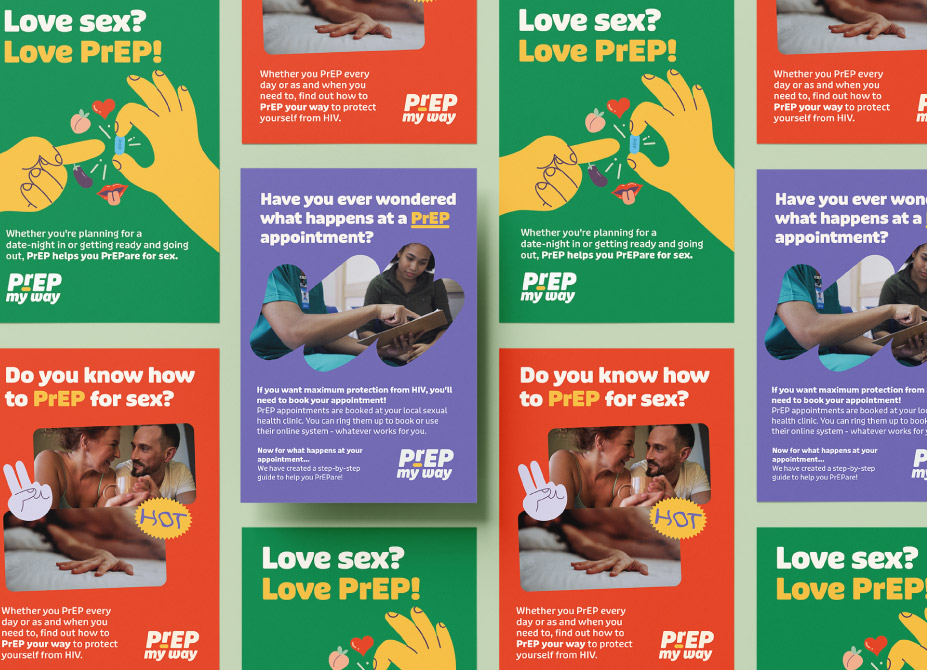 The campaign.
PrEP My Way
Following audience testing, we created a website resource and social media accounts. We then engaged media contacts across the South West with press releases and content pieces to raise the profile for the campaign and spark conversations about PrEP across the region. We shared a wide range of printed materials with over 100 stakeholders across the area and commissioned targeted advertising in key areas identified through our research. The campaign is currently still in progress and there are further plans to undertake outdoor media activity across the South West, as well as printed newspaper adverts at a local level to go out later this year. The campaign, which launched in June 2023, will be running throughout the rest of 2023.
The impact.
During the initial 2-week launch period PrEP My Way reached over 20,000 people organically on Facebook, over 11,000 users on Instagram, with over 30,000 through paid Facebook.
The campaign is currently running, and we hope to reach many more people throughout its lifetime. Ongoing monthly evaluation is taking place, and at the end of the campaign there will be a final evaluation conducted to measure the overall impact of the campaign.
Over 20,000
Organic reach on Facebook
Over 30,000
Paid reach on Facebook
Over 11,000
Organic reach on Instagram
1,320+
event count on the PrEP My Way website